As a mother, it has been extra difficult for me to handle my emotions. I realized it is not just because of my child, but because of me as a person. I am working on one thing at a time when it comes to improving myself.
When I see it in numbers, my daughter is just a 48 month old child. How hard could it be to handle someone so small? When you put that in age, she is 4. From 3 to 4 children go through a range of emotions and a whole lot of exploration.
Don't ask me what happens when during 4 to 5. I am yet to experience that.
One Day at a Time
Just last week, I watched the movie Britt Marie was here.
I realized movies, books, and some people often remind us about something we forget over time.
Without a doubt, I loved the movie. The one message that Britt Marie kept telling to herself was "One Day at a time, Britt Marie!"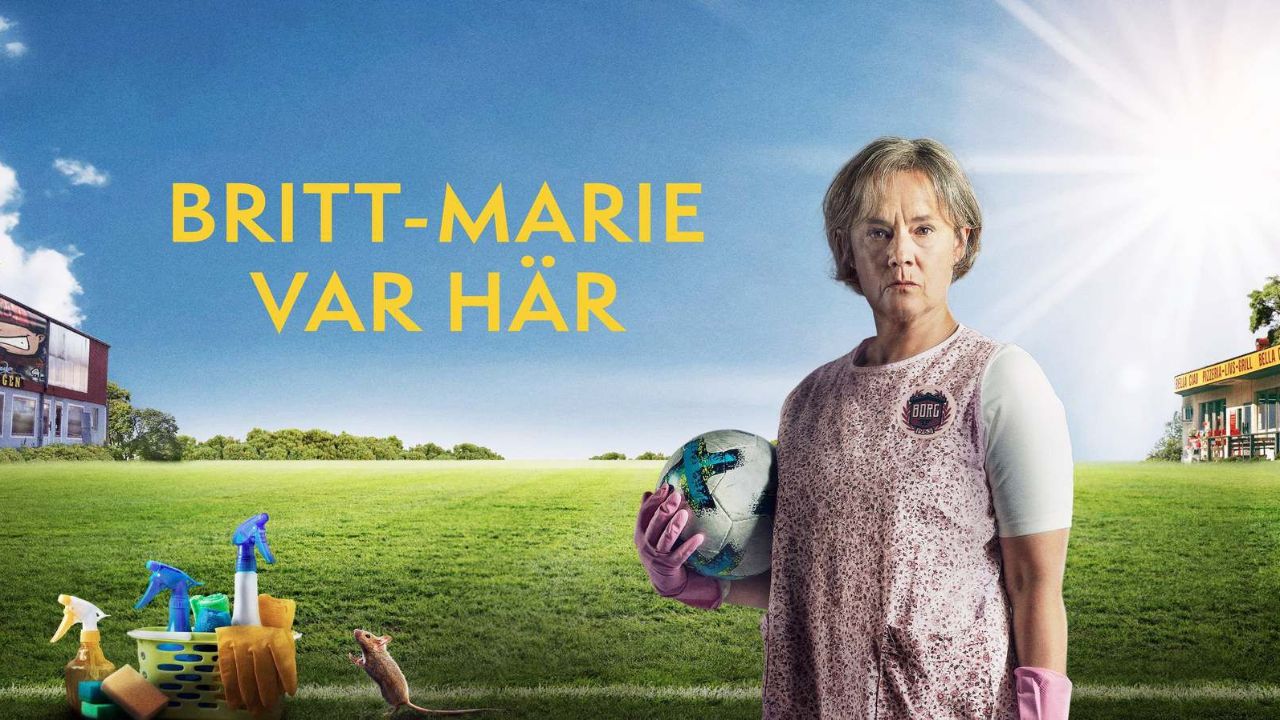 Image Courtesy: Google
I love the concept of one day at a time, but as a mother I noticed even one day is too long sometimes. Some days don't go as planned and that flares me easily. I get easily angry and that is due to my inflexibility.
Right now, I am becoming aware about a lot of my flaws. These don't scare me anymore. I know working on them could improve me to become a better human being that will lead me to better parenting.
When it comes to One day at a time, what happens to me is this: I try to stay calm the whole day by taking deep breaths whenever I feel annoyed or irritated or angry. Before the day ends there's always one tiny flare that skips past me, then that one moment of anger makes me feel lost.
This actually makes me feel like I have lost the whole day to that one moment. Yes, that's my feeling. I don't consider it as a lost moment, but as a lost day.
Inside Out
That's when I saw the movie Inside Out. I highly recommend this movie to everyone, in case you haven't watched it yet. This is about 5 major emotions in a person: Joy, Sadness, Anger, Fear and Disgust.
Image Courtesy: Google
This gave a lot of insight about what happens inside someone's head. I started connecting this with my moments on a daily basis. As I started labelling my emotions throughout the day, I felt a whole lot better.
After watching Inside Out, I decided to change my quote from One day at a time to One moment at a time. I do not know how long the moment will extend, sometimes it will get over in seconds, at other times, they take minutes to complete.
So, my entire focus shifts to that moment. It is easier to handle this than keeping the entire day and the to-do list in my mind. When I start focusing on the moment, everything else is blurred. I don't regret about spending time on things I love.
One Moment at a Time
If I have to run to the kitchen to get work done, then I am able to tune into something to listen thereby helping me set time to finish my work. If I couldn't finish my work within that time, I still go ahead and choose another listen without beating myself about it.
When it comes to spending time with my daughter, we read 4-5 books at a stretch together for almost half an hour on repeat. I love it when I am able to spend quality time with her.
Just the other day, my daughter and I sat on the stairs and watched the rain in silence. We had spent almost 20 minutes together. I am surprised to say this is the first 10 minutes in silence after a very long time. We just ate our spicy puffed rice, watching the rain.
While I am angry because of something, then I am able to become aware of my anger when the focus is on that moment. My usual fiery replies are now mostly replaced by deep breaths.
I express my fear to my daughter. We walk to school through a narrow platform. Often, many big trucks cross the road. My fear levels rise when she wants to walk through those paths without holding my hand. I talk to her ahead and tell her that I will allow her to walk herself in roads with lesser traffic.
I express my disgust to her too. When she is adamant about playing in a muddy puddle, I tell her that I am definitely not going to let her hug me unless she cleans herself when she is back home.
Screen Time Moment
My partner and I hardly get time to talk or watch any movies. Our little one is clear that she needs us to spend every minute with her at home.
I realize the importance of social circle in a kid's life. That's one time she doesn't want both of us to even come down. Still, either one of us go and just keep a check on them.
When it comes to watching a movie together, I used to feel very guilty about not spending time with her. I have given a break to my guilt.
My need to watch a movie once a week is a good break. That's the time she can watch some movie on the tablet or plays a few games in it.
I am not the one who discourages screen time. Honestly, there are amazing things to watch and learn. So, it's a nice break nowadays. I love to watch TV with her. That's exactly when we discovered the movie, Inside Out.
All that I'm asking is, isn't it about One moment at a time? That's all it takes to run the day well!